Jolene - als ultieme "other woman song"
Hallo dames! Heeft de man hier ook nog iets te zeggen?
Country muziek is een wereld op zich. En van oudsher vooral een mannenwereld. Het is de muziek die vroeger het wispelturige leven van de arbeider begeleidde.  Zo zingt Charlie Rich: "Don't know how to tell her, but I didn't get that raise in pay today"  uit "Life's little ups and down". Of het nu gaat over de gemiste loonsverhoging, banen die zo weinig betalen dat je iedere dag dieper in de schulden komt, of de  drang om op stap te gaan om je te bezuipen: je kunt het zo gek niet bedenken of er is een liedje over.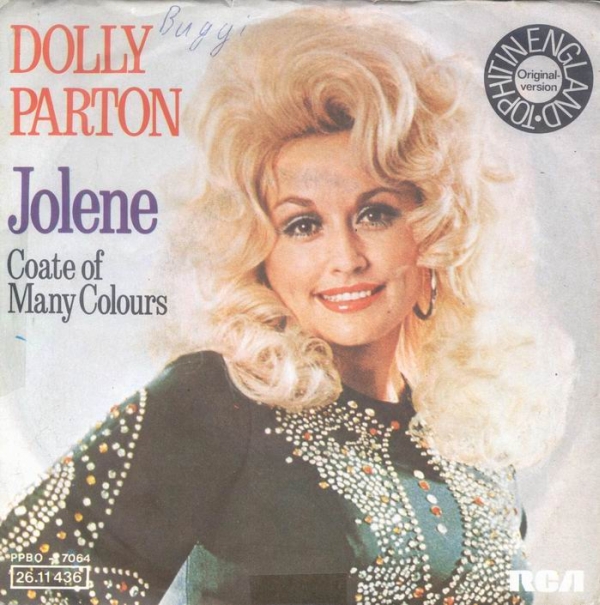 Een hele eigen categorie is die van de Cheating Songs. Liedjes waarin de man zich beklaagt over de vrouw die hem bedriegt. Er zijn er duizenden van. Voorbeelden zijn: "Your cheating hart" en "Who's cheating who", en wat humoristischer: "Gonna sleep with one eye open from now on". Er is zelfs een Top 20 Country Songs About Cheating. (Zie de links onderaan dit stukje).
Binnen de sectie Cheating Songs is wéér een subcategorie: die van The Other Woman songs. Hierin zingt de ene vrouw de andere vrouw toe. De vrouw die op het punt staat haar man af te pakken. "Blijf van mijn man af anders…". Dat belooft niet veel goeds, en het kan er dan ook hard aan toe gaan: "You ain't women enough to take my man", of: handen thuis, anders maak je kennis met "fist city". De toon is kwaad, gemeen, en er wordt gedreigd met fysiek geweld.
Maar Dolly, op het eerste oog de ultieme vrouw, introduceert met "Jolene" een heel ander perspectief. De verteller in het lied ziet de andere vrouw niet als tegenstander, maar spreekt de andere vrouw aan met haar naam! Een revolutie! Jolene wordt niet zwartgemaakt, geen scheldwoorden, geen dreigementen. Integendeel, juist haar schoonheid wordt uitvoerig bezongen: haar, huid, ogen, glimlach en stem. De verteller smeekt de prachtige Jolene, om haar man niet af te pakken "Please don't take my man." In het laatste couplet stelt Dolly zich zelfs het kwetstbaarst op: "My happiness depends on you".
De man heeft niets in te brengen

En de man in het verhaal? Die staat erbij en luistert ernaar. Op geen enkel moment heeft de man ook maar iets in te brengen in wat er hierna gaat gebeuren. De vrouwen regelen het wel. Een artikel van Nadine Hubbs gaat nog verder. Wat als de verteller en Jolene er na afloop van het lied de man opzij schuiven en er met elkaar vandoor gaan? Of een driehoeksrelatie? Nadine Hubbs stelt dit voor als vierde couplet: 
I am glad I held that talk with you, glad we met in person to
That place you took me to was quite a scene,
It's true that my man found you first- but you've awakened such a thirst,
Now you're the only one for me Jolene,
Jolene, I am begging you to forget about that man… (etc)
Muzikaal heeft Jolene niet de harde klank van "Fist City" of "You Ain't Woman Enough." "Jolene" zet akoestische elementen op de voorgrond. Het lied gebruikt de dorische mineurmodus die zo kenmerkend is voor de Appalachian ballad. Elke strofe is op dezelfde muziek gezet, en het is opvallend dat het lied met het refrein begint. Parton schreef "Jolene" en nam het op in 1973, begin 1974 kwam het op nummer 1 in de country-hitlijsten. Sindsdien heeft "Jolene" vele levens gehad als covernummer, opgenomen door een breed scala aan artiesten in een heel veel stijlen.
Dolly Parton zegt zelf in haar boek "Songteller" dat het lied gemaakt is voor een fan, die vroeg om haar handtekening, waar ze dan "voor Jolene" bij moest zetten. Toen wist Dolly al dat ze met die naam een lied moest maken. Maar waar moest het over gaan? Destijds vond ze dat haar man nèt iets te vaak naar de bank ging, en hun grap was dat hij viel op een dame achter de balie. Dat werd het verhaal achter het liedje. Jolene en "I will always love" zijn misschien wel op dezelfde avond geschreven: ze staan op dezelfde casettetape.
"Jolene" is uitzonderlijk onder de country liedjes. Knap om in twee minuten en veertig seconde een heel verhaal te vertellen. Kwetsbaar, met grote emotionele impact en blijvende populariteit.

See Hubbs, Nadine. ""Jolene," Genre, and the Everyday Homoerotics of Country Music: Dolly Parton's Loving Address of the Other Woman." Women and Music: A Journal of Gender and Culture, vol. 19, 2015, p. 71-76. Project MUSE, doi:10.1353/wam.2015.0017.
https://www.wnycstudios.org/podcasts/dolly-partons-america/episodes
https://www.meiguo.nl/americana/muziek/geschiedenis-van-de-countrymuziek/
https://www.liveabout.com/top-country-music-cheating-songs-933546
https://countryqueer.com/news/exclusive-preview/exclusive-video-taking-jolene-all-the-way/
Dolly Parton, Robert K. Oermann Dolly Parton, Songteller: My Life in Lyrics (2020).  ISBN 9781529349795
Robert Dimergy, Bruno MacDonald, 1001 Songs you must hear before you die (2017), ISBN 9781844039876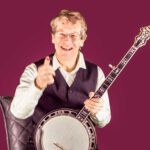 Maurits de Graaf schrijft in dit blog over de vaak lange historie van countryliedjes en over invloedrijke personen in het country genre.